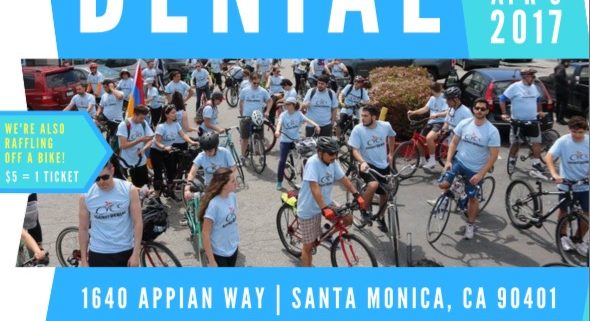 The San Fernando Valley "Sardarabad" Chapter's Cycle Against Denial is back this year on April 8, 2017.
Come out to join others in the community in bike rally throughout Santa Monica to commemorate Armenain Genocide and take a step closer to stopping the cycle of all genocides.
Check in will begin at 11:30 AM
The ride will begin at approximately at 1 :30 PM
Registration and Tshirts are free
We will raffle a bike for $5 a ticket throughout the duration of checkin and announce the winner at the end of our rally.
We encourage all participants to bring their own bikes, but there will be bike rental locations close to the area of registration where you will be able to pay and rent a bike for the rally.
The following are the bike rental locations:
Sea Mist Rentals 1619 Ocean Front Walk
Santa Monica Bike Center 1555 2nd st.
Breeze BikeShare Palisades Park.