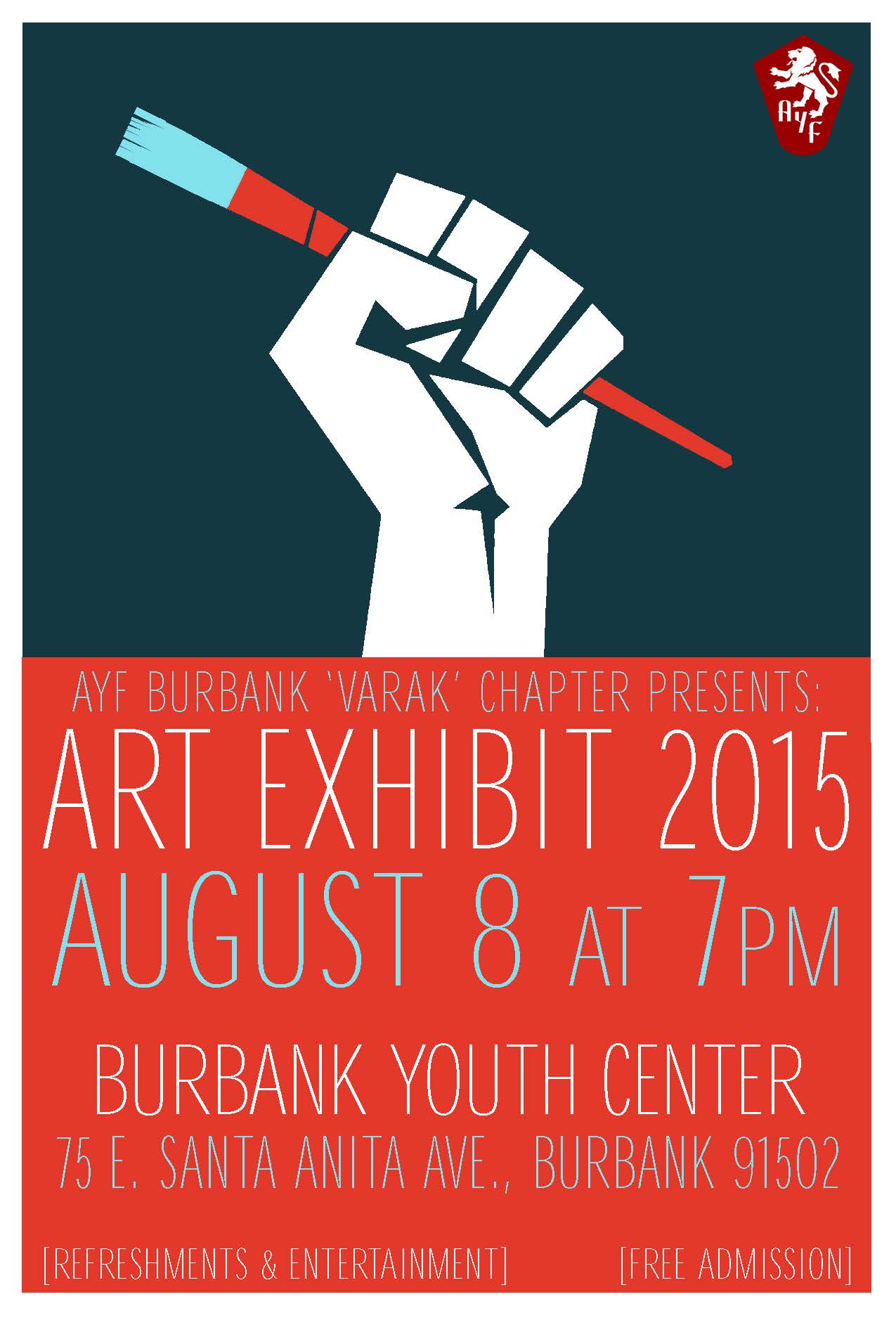 (BURBANK, Calif., July 22, 2015) – The Armenian Youth Federation – Burbank "Varak" Chapter is excited to announce its third annual art exhibition to be held on Saturday, August 8 at 7 pm at the ACF Burbank Youth Center, located at 75 East Santa Anita Ave in Burbank.
Being that art has significantly impacted our culture, the art exhibition aims to showcase the talent individuals acquire to keep our culture rich and prosperous. All local artists are encouraged to submit and showcase their work. Paintings, drawings, photographs and sculptures will all be accepted.
"We are looking forward to hosting this art exhibition for our community again this year," said Leana Tossonian, chairperson of the committee organizing the event. "This exhibition has grown and evolved into a wonderful opportunity for aspiring artists to gain exposure and to connect with other artists, while giving our community a night to appreciate art."
Last year, over 100 pieces of art were showcased in the exhibition. The Burbank "Varak" Chapter is looking forward to showcasing a variety of art pieces in several different mediums this year, in the newly constructed Liberty Hall at the Burbank Youth Center.
To submit artwork, please email varakartsow@ayfwest.org.
Admission to the event is free and open to the public.
Founded in 1933, the Armenian Youth Federation is the largest and most influential Armenian-American youth organization in the United States, working to advance the social, political, educational and cultural awareness of Armenian-American youth.