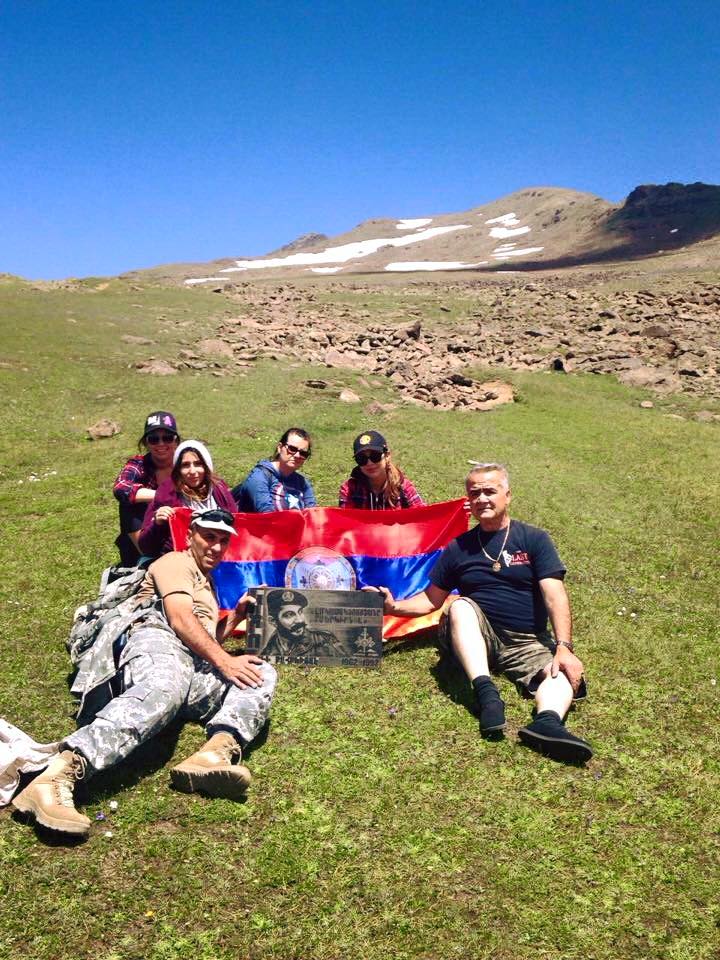 After an amazing first week at the Proshyan jampar, one of our weekend activities was hiking up Arakadz Ler. I've been to Arakadz Ler before, but I have never hiked up the mountain. On July 19th we went as a group with a few ARF members, and Badanees who attend jampar. As we were driving up the Badanees began singing revolutionary songs; songs we were not learning during camp. They were overjoyed to find that many of us knew the songs as well, and we began to sing together. Watching Rosa, Anahid, Marine', and Aida sing, talk, and exchange riddles with us during our bumpy ride made me realize that our returning presence in Proshyan is truly making a difference in their lives. Seeing their excitement overwhelmed me with joy because I knew that I was experiencing something that not many people get to do. The villagers gave us advice on how best to climb the mountain – the girls assured us that they would be with us the whole time to offer their support. I continue to discover that they teach us as much as we are here to teach them.
Being able to do this was something that was very exciting for all ten of us. It is a tradition to carry an engraved stone up the mountain to honor someone who has dedicated their lives to the Armenian Cause. Last year they honored Unger Garod Mgrtchyan, to whom we dedicated our Proshyan jampar. This year the ARF members had brought an engraved stone that honored unger Garo Kahkedjian. The climb up the mountain was already tough – I couldn't imagine how hard it was for Kile who volunteered to carry the 60-pound stone on his back!
It proved to be a difficult climb indeed – with the cold, wind, and altitude. The weather was very cold, so cold we passed some large patches of snow at one point. Unfortunately I was unable to hike up to the top of the mountain – my ankle was still sprained from the previous week. So I sat in a patch of green grass with one of my group members and took it all in. I was three-quarters of the way up the highest peak in Armenia, gazing at a postcard-perfect view of Mt. Ararat just across the border. I sat in silence and listened to the wind; breathed in the fresh air of Hayasdan, felt the mountain beneath my feet…I was home.
-Taline Sassounian