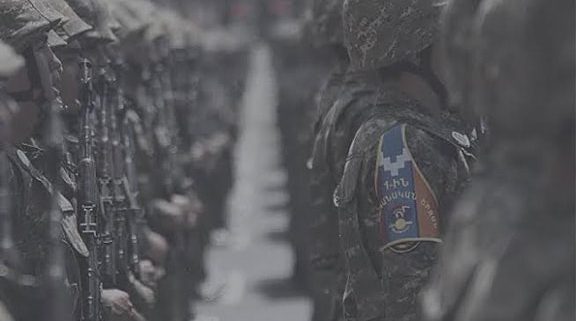 ENCINO, Calif.—The Armenian Youth Federation's 'With Our Soldiers' campaign has announced that it will host a commemorative event on the first anniversary of the Four Day War to honor the memory of the fallen heroes who gave their lives during last year's conflict. The event will take place on Sunday, April 2, at 6pm at the Ferrahian Armenian School (5300 White Oak, Encino, California).
"We must remember and honor those who gave their lives to defend our country," said Verginie Touloumian, chairperson of the committee. "This event is AYF's way of paying tribute to our fallen heroes."
For the past year, the AYF has also distributed over $130,000 to the families of those who died during and in the aftermath of the Four Day War. The organization is committed to continuing its efforts aimed at reaching out to those who have lost a loved one from Azeri aggression.
Sunday's event will feature reports about the activities of the 'With Our Soldiers' campaign and performances in honor of our fallen soldiers. The AYF Juniors, Pilibos and Ferrahian Armenian school students, and Armenian youth from the community will perform during the event and a religious service in memory of those who gave their lives for Artsakh will be conducted.
The AYF Central Executive and the 'With Our Soldiers' committee call upon our community to join us in honoring the memory of our fallen soldiers. You can find more details regarding the event by following the 'With Our Soldiers' Facebook page.
Founded in 1933 with organizational structures in over 17 regions around the world and a legacy of over eighty years of community involvement, the Armenian Youth Federation is the largest and most influential Armenian-American youth organization in the world, working to advance the social, political, educational, and cultural awareness of Armenian youth.