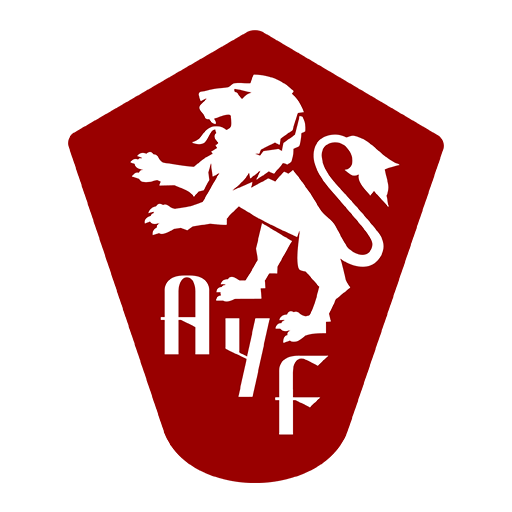 AYF-WUS Call to Action and Statement on Immigration Ban
The following is a call to action and statement written by the Armenian Youth Federation – Western United States:
On January 27, 2017 President Donald Trump issued an executive order to temporarily ban citizens of seven predominantly Muslim nations from entering the United States. The Armenian Youth Federation – Western United States is driven to action due to its profound concern over the Administration's order to pose new, extreme obstacles in the path of refugees and asylum seekers. We strongly condemn this order and call all to action against any effort to wrongly qualify refugees solely based on their faith or country of origin. As descendants of Armenian immigrants who were fortunate enough to have been admitted into this country — many from the very Middle Eastern nations targeted by this ban — we believe that everyone should have the right to the same opportunities.
We are always ready to meet the needs of communities facing injustice during these critical times, and as the sweeping effects of the executive order became clearer, this past week saw both individual and collaborative actions taken by our organization.
The AYF's local Montebello and Pasadena chapters are collaborating to host a community-wide immigration forum on Thursday, February 9 at 8PM with the Armenian Revolutionary Federation "Shant" Student Association, ANCA-WR, and other Armenian sister-organizations. The forum will offer clear, tangible resources to the community and will feature a legal panel, discussion, and on-site legal assistance, taking place at the Pasadena Armenian Center (2242 East Foothill Boulevard).
In addition, the AYF Central Executive and the Armenian Bar Association have partnered to create a task force in order to provide legal research and resources for members of our community affected by the ban. An online form will be released through which affected individuals will have the opportunity to submit legal questions and concerns. Any and all volunteers with knowledge of immigration law or civil rights law are asked to join us in our efforts.
In collaboration with other affected communities, AYF members joined a crowdsourcing effort to translate existing legal resources into Eastern and Western Armenian. Some members have also volunteered at the Los Angeles International Airport (LAX) to offer both translation assistance to volunteer lawyers and relief to those waiting hours for detained relatives.
In a nation built by immigrants on indigenous lands, we believe that this blanket suspension targeted toward a specific group of people based solely upon their religion or nation of origin is unjust and contradictory to the fundamental American ideals of personal and religious freedoms that are guaranteed under our democratic and constitutional rule of law.
We stand with not only Armenians from the region being affected, but all targeted peoples who want nothing more than to guarantee their freedom.
The Armenian Youth Federation has consistently been on the frontlines fighting against injustice and discrimination. We will continue to serve our community as we stand with and assist those affected by this ban. As Krisdapor Mikayelian, one of the young founders of the Armenian Revolutionary Federation, said 126 years ago, "The only universal language of mankind is the language of action."
Founded in 1933 with organizational structures in over 17 regions around the world and a legacy of over eighty years of community involvement, the Armenian Youth Federation is the largest and most influential Armenian-American youth organization in the world, working to advance the social, political, educational and cultural awareness of Armenian youth.