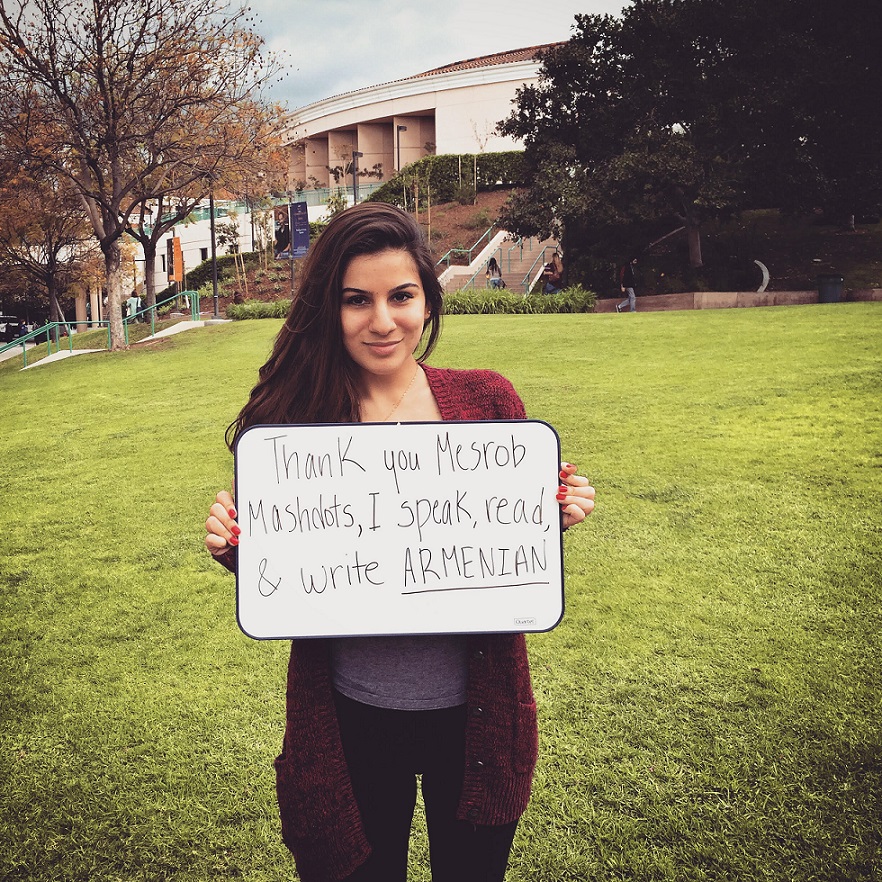 For starters, my name is Gasia Boghigian. I am nineteen years old and I am from Glendale, CA; a city filled with a tremendously large population of Diaspora living Armenians. I have had a lot of diverse experiences throughout my young life, but one thing has remained consistent, the love and appreciation I have for the Armenia and the Armenian people. As long as I can remember, my parents have raised me to be the best Armenian (and best person) I can possibly be. At the age of about seven or eight, I joined the Armenian Youth Federation (AYF) as a badanee (junior), and I can undoubtedly say that this organization has changed my life and helped shape who I am and who I have become throughout the years. Since I became involved with AYF, I have not stopped hearing and learning about Armenia–both about the past and the present, this being something usual for most Diasporain Armenians. I have learned about our triumphant ancient civilizations, the tragic chapters of injustice, and about the resilience our people have shown as if I were an "odar" because learning about Armenians has been a history lesson all my life.
Ever since I began learning more in-depth about Armenia, I have dreamt consistently about finally visiting my homeland.  As an AYF member, for several years I have heard of a beautiful program called the AYF Youth Corps, that connects us (the diaspora) with Armenia and benefits thousands of kids in Armenia. This year I will be spending my summer in Armenia and Artsakh as a Youth Corps participant and one of four recipients of Sosé & Allen's Legacy Fellowship, and I get to meet and get to know children and see and experience the place I have known without knowing.
Quite frankly, I'm not sure what to expect, but I am anxious and excited!
I have never been so impatient in waiting for something to happen in my life. Besides the ultimate fact that I have, since day one, learned about this magical place called Armenia, I have wanted to give back, help, and do much more at the best of my ability because I want to be a part of Armenia's growth and the prosperity of the Armenian people. I can't wait to share my stories along the way!
Love,
Gasia Boghigian