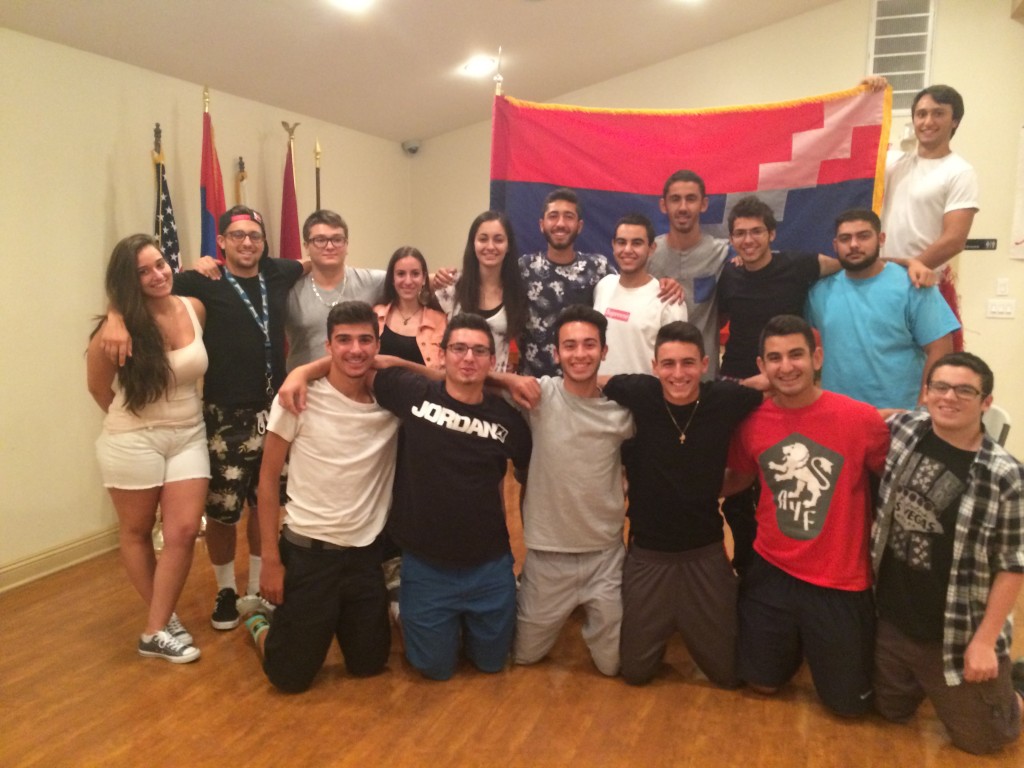 GRANADA HILLS, Calif. — The Armenian Youth Federation – Western United States welcomed the inception of the North Valley "Artsakh" Chapter on Sept. 14, 2014.
Twenty-nine activists gathered at the North Valley Armenian Center in Granada Hills and discussed various issues facing youth in the region. The new chapter established their name and discussed their course of action for the upcoming year.
"We are ready," said Zohrab Kejejian, the newly elected chairperson of the chapter. "We are ready to embrace the name 'Artsakh' and work towards our ultimate goal of a free, independent, and united Armenia."
The AYF has played an important role in the Nagorno-Karabakh Republic, also known as Artsakh, since the cease-fire that ended the conflict between Nagorno-Karabakh and Azerbaijan in 1994.
The AYF was one of the few organizations that implemented a program to rebuild and develop the newly-independent republic's war-torn villages. To this day, the AYF's summer volunteer program in Armenia, the AYF Youth Corps, executes day camps throughout villages in Artsakh with underprivileged youth. This year marked the 20th anniversary of the program.
In 2012, the AYF also found the With Our Soldiers program to provide medical aid to war Veterans from Artsakh.
"Mobilizing Armenian youth is our job," said Arpa Hatzbanian, chairperson of the AYF's Central Executive. "We are proud that we have created a new hub where active youth can come together to help advance our cause."
Founded in 1933, the Armenian Youth Federation is the largest and most influential Armenian American youth organization in the world, working to advance the social, political, educational and cultural awareness of Armenian youth.