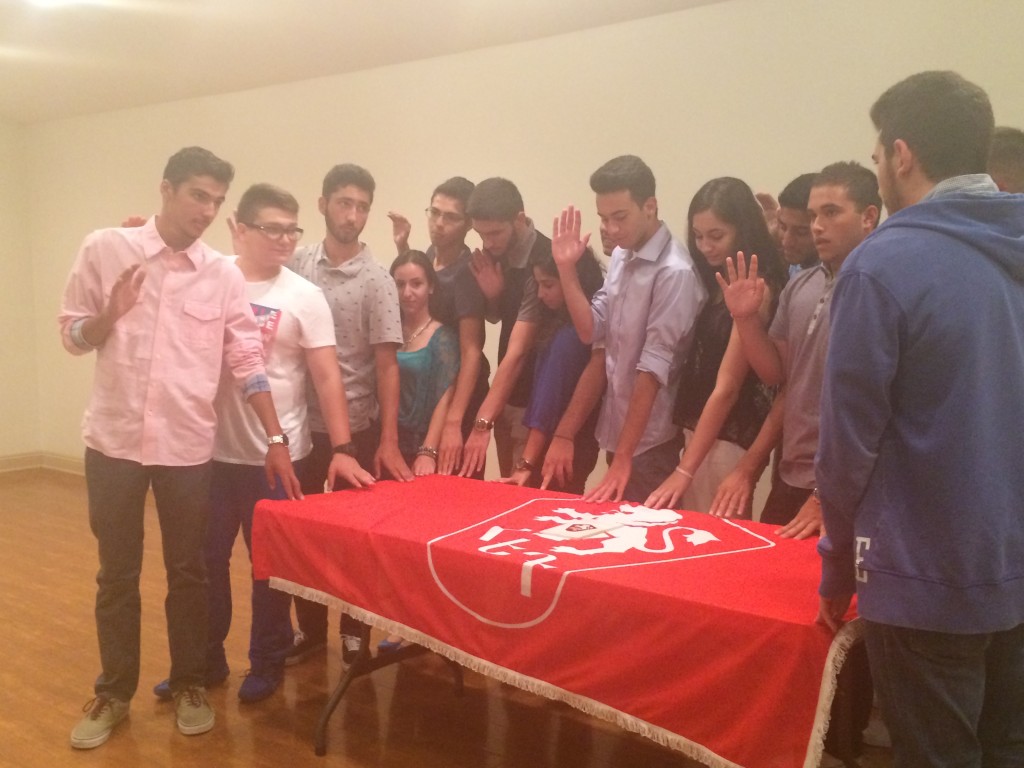 GRANADA HILLS — Seventeen new members joined the ranks of the Armenian Youth Federation on Friday during an oath ceremony at the North Valley Armenian Center in Granada Hills. The ceremony was followed by a reception hosted by the North Valley "Arshavir Shiragian" Gomideh.
"These new, young members have reinvigorated and brought new light to our organization," said Sanan Shirinian, a member of the AYF-WR Central Executive. "Their enthusiasm keeps our 81-year-old organization forever young."
Sixteen of the 17 new members join the newly-formed AYF North Valley Chapter, which will have a total of 24 members at the start of the coming fiscal year. "What is important, and I'm sure these new members understand, is that regardless of which chapter you may be from, you represent something very big and work towards the same cause," said Central Executive members Sarkis Semerjian.
Vatche Donoyan, chairperson of the North Valley Gomideh, also spoke at the ceremony and welcomed the new members to the AYF. He urged them to give their best to the organization.
Friday's ceremony was the second in the past two months. On July 27, another oath ceremony was held at Ferrahian Armenian School, where 10 members joined the ranks of the AYF.
"I've always looked up to AYF members since I was a little kid," said Aren D. Kurkjian, one of North Valley's new members. "By taking my oath, it gives me validation – like I belong to something bigger than me, stronger than me."
Founded in 1933, the Armenian Youth Federation is the largest and most influential Armenian American youth organization in the world, working to advance the social, political, educational and cultural awareness of Armenian youth.